I These Ways liker vi virkelig å henge sammen, både faglig og sosialt. Årets happening kaller vi These Weekends, og i år flakset flokken til Brighton.
For en gjeng som er travelt opptatt med å hjelpe kundene våre med å lykkes er det utrolig viktig og også sette av tid og ressurser til sosiale samlinger. I løpet året har vi derfor ti slike samlinger og årets høydepunkt er naturligvis vår langweekend til en utenlandsk destinasjon. Og for en tur det ble…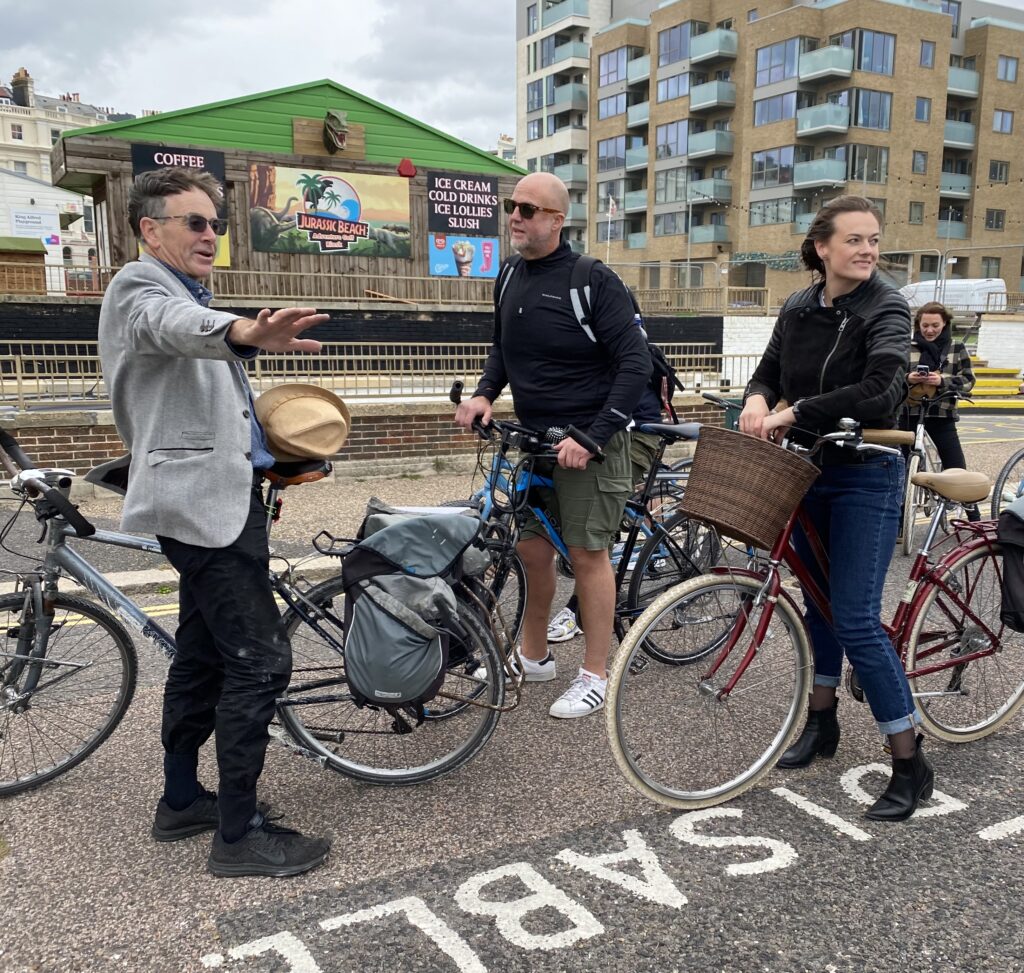 Fare for overtenning!
Stikkord for fredagen: 1 kg Fish n chips, sykkeltur, Vietnmesisk nam nam og oktoberfest.
Vi tok oss fri fra jobb hele fredagen og startet med lunch. Ca 1 kg. fish n' chips samt et par pints. De måtte selvsagt sykles av, for vi skulle jo ha middag om fem timer. Sykkelturen ble vindfull langs stranden rundt Brighton Pier og over til Hove. Brighton er virkelig en liberal by med høy toleranse for alle mennesker og sprø idéer. Det passet oss i grunnen veldig bra 🙂 Laid back og good times all over.
Etter litt sykling bar det rett på en nydelig vietnamesisk restaurant og så direkte på oktoberfest på Shelter Hall.
The Seven Sisters, champagne og sjømat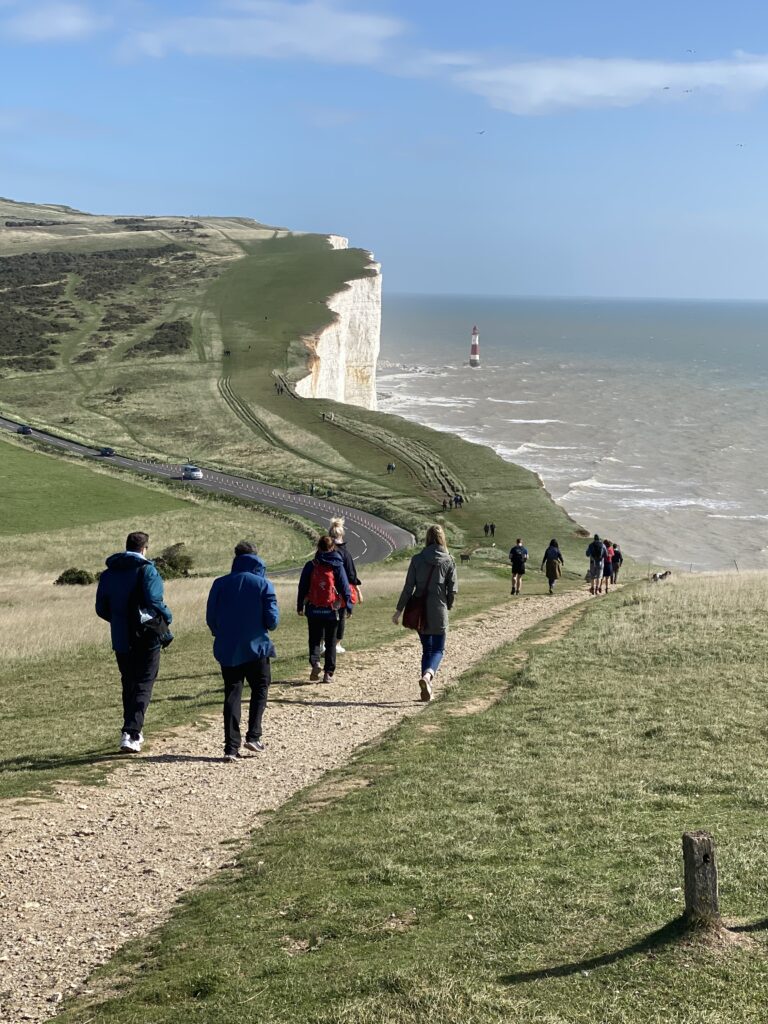 Litt av gøyen med våre sosiale samlinger er at alle liker å komme seg ut og nyte naturen. Så vi fikk guiden vår til å busse oss av gårde til de hvite klippene, The Seven Sisters. En aldeles spektakulært fottur vi varmt kan anbefale.
Resten av lørdagen ble tilbrakt på en champangebar med østers – før en tre retters middag (?) på en fiskerestaurant. Rett og slett en utrolig kjekk tur der vi fikk oppleve både det urbane livet, naturopplevelser, god mat og fantastisk stemning. Så nå er det bare å planlegge neste års These Weekends.