For en måned siden signerte vi to nye kollegaer, nr. 8 og 9. i flokken. Planen var at vi nå var godt dekket faglig og sosialt frem til høsten. Men neida. Vi har fått en voldsom rekke kjekke henvendelser på nye prosjekter og søker derfor etter en ny partner og kollega til gjengen i These Ways. Du kan være en UX- eller tjenestedesigner. Vi søker rett og slett en nr. 10.
Søknad
Tror du at du kan bidra med noe i denne flokken?
Send en CV og søknad til: hogne@theseways.no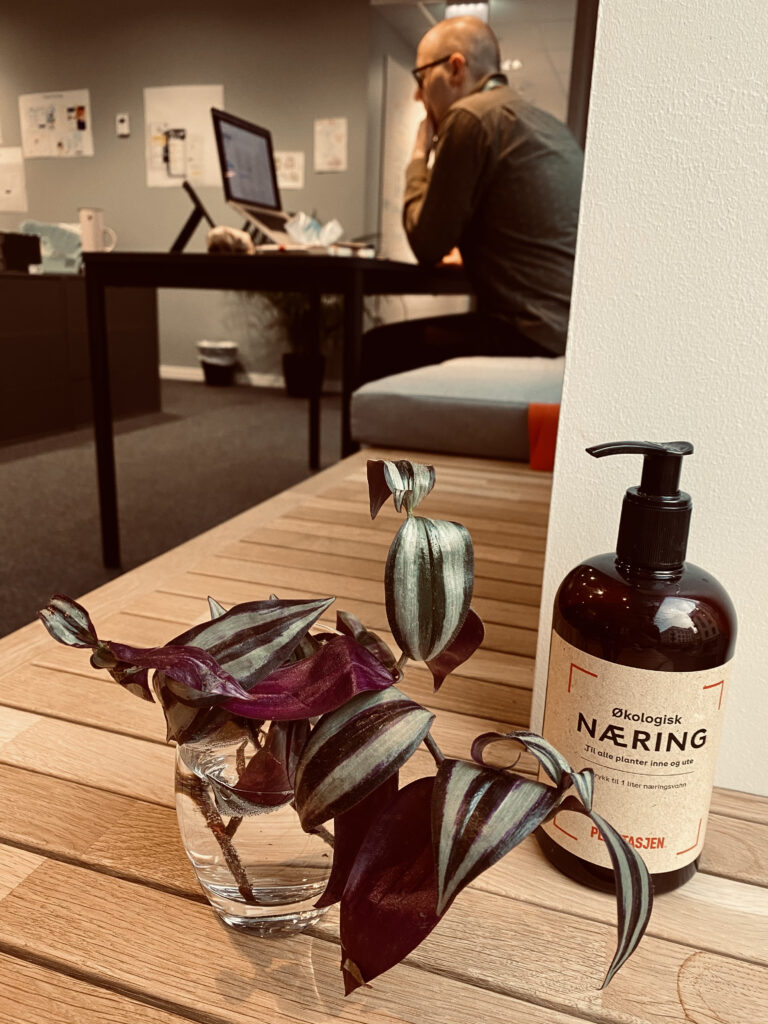 These What?
For å gi deg litt forståelse om hva du evt kan bli med på så skal jeg kort forklare hvordan vi jobber. These Ways jobber i tett dialog med våre to søsterselskap, Sonat (Teknologi) og Youwell (Helse). Sammen setter vi opp tverrfaglige team for å løse kunders virkelige problemer.
Hos oss har en designer uerstattelige evner, som er med å sette premissene for at løsningen blir brukervennlige. Det betyr at du med dine empatiske og kreative antenner går rett inn og definerer kundens nye forretningsstrategi. Selvsagt basert på innsikt, teknologiske rammer og brukerbehov. Deretter bygger vi det som kundene virkelig vil ELSKE å bruke. Vi kaller det "Minimal Lovable Product". Det kan være en app, et digitalt arbeidsverktøy eller en digital strategi.
Prosjekter
For tiden jobber vi med en fin miks av prosjekter: Utvikle helseløsninger for digital behandling innen angst og psykiske tjenester, definere en digital strategi for Equinor, prototype digital telling av lakselus basert på maskinlæring, Design av hele "Bara livet" for 3500 mennesker på Kronstad, bankløsninger, bistå konsernledelsen i TV 2, lage en app som kurerer søvnløshet hos barn. Alltid ispedd litt av grunnfjellet vårt – hardcore visuelt design. Det er toppen av isfjellet som er vårt øyeblikksbilde.
Flokken vår
Vi i These Ways er en gjeng rause og omtenksomme – men også modige og ambisiøse mennesker. Etter hvert kan vi også si at vi har et meget solid faglig miljø med sterkt fokus på faglig utvikling. Som enkeltindivider er vi fulle av feil – men med evne til å utvikle oss sammen.
Bakgrunnen vår er tverrfaglig. Ca 50% av oss har jobbet i den klassiske design og reklamebransjen. Vi har to stykker fra NTNU, en fra MiT, Kunsthåndverkskolen, NHH og søren meg også en journalist! Vi ser nemlig etter DET mennesket som kan berike miksen vår. Som utfordrer. Ler og leverer.
Hos oss er alle designere partnere. Det vil si at du får kjøpe aksjer i selskapet og være med på å utforme vår strategi og forretningsplan. Her går diskusjonen en kule varmt på Slack og i sofagruppen vår. Akkurat slik vi skal ha det med andre ord.
– Hilsen Hogne