Fra Star Wars til designsprints; Møt Line Marie Kvaal, These Ways siste tilskudd på stammen.
Fargerik, idérik og kreativ er ordene Line Marie trekker opp av hatten når hun skal beskrive seg selv. Foto, film, animasjon, kunst og interiør; fritidssyslene er som innholdet i penalet hennes, et arsenal av farger. Med et interessefelt like bredspektret som en regnbue, har hun satt sitt stempel og malerpensel på mangt et lerret de siste årene.
Fra en Bachelor i Informasjons- og kommunikasjonsteknologi fra The Norwegian School of Information Technology, til utdanning ved Kunstskolen i Bergen (KIB) ; Line Marie byr på spennende kompetanse. Som prosjektassistent, kundebehandler, applikasjonsanalytiker og UX designer, har hun rukket å være innom både eventbransjen, bank og forsikring.
Fresh teknologi og ferske metoder fanger fort Line Maries oppmerksomhet; hvordan kan den digitale prosessen bli enda mer uanstrengt, enda mer problemfri? Ny innsikt, både på egen og andres vegne er til stor inspirasjon, og i en kreativ hverdag kan selv en liten idé være starten på en ny og spennende reise, mener vår nye designer.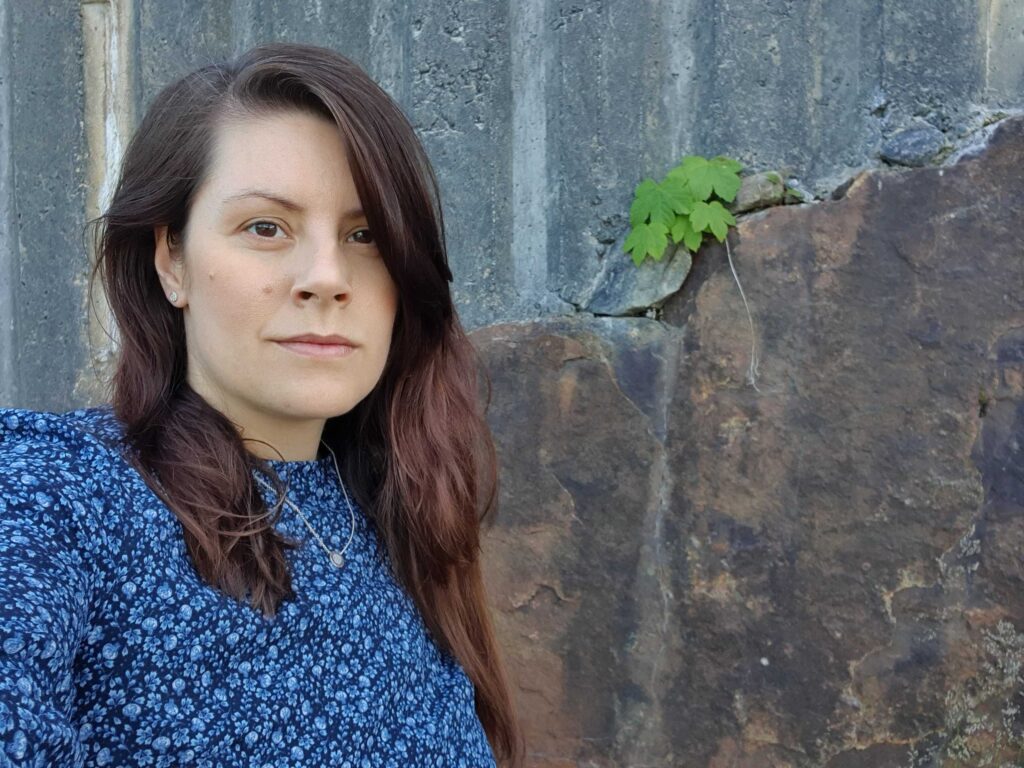 Som prosjektleder har Line Marie blant annet ledet et interiørprosjekt i DNB i Solheimsviken. Her designet hun kreative løsninger for DevOps teamet i banken, slik at de ansatte kunne jobbe og være i en kreativ prosess på egen arbeidsplass, og bruke denne til google sprints, standups, workshops, fremføringer og arrangementer.

Fokus på fellesskap er i førersetet hos Line Marie. Hvordan ser det menneskelige bevegelsesmønteret ut i dagens- og fremtidenes teknologiske hverdag? Å tilrettelegge for inkluderende digitale løsninger, uansett utgangspunkt, er noe hun brenner for. Fra dårlig syn til kognitive vansker; alle skal inkluderes. Ved å være nysgjerrig på hvordan folk bruker digitale enheter, og hele tiden ha fellesskapet i fokus, står Line Marie på barrikadene for universell utforming, som sikrer tilgjengelighet og forståelse for alle, uansett alder og utfordringer.
Felleskap finner du også i heimen til Line Marie. Kreativitet ført i pennen på en plantegning, eller med pensel på et lerret; familien er med på Line Maries fargeglade prosjekter. Med lyd på radioen og lukten av kaffe, setter staffeliet fort dagsorden på en standard søndag. Siste prosjekt; Star Wars med X-wing, klar for takeoff og nye utfordringer, akkurat som kunstneren selv.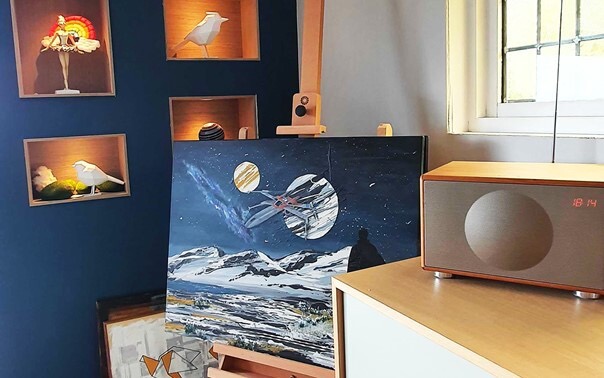 Line Marie har mange prosjekter; ett av dem maling. Siste produksjon; Star Wars.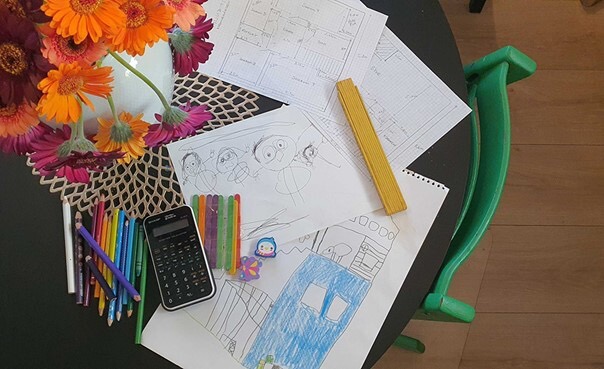 En klassisk søndag: Penn, papir og fargeblyanter med familien rundt bordet.